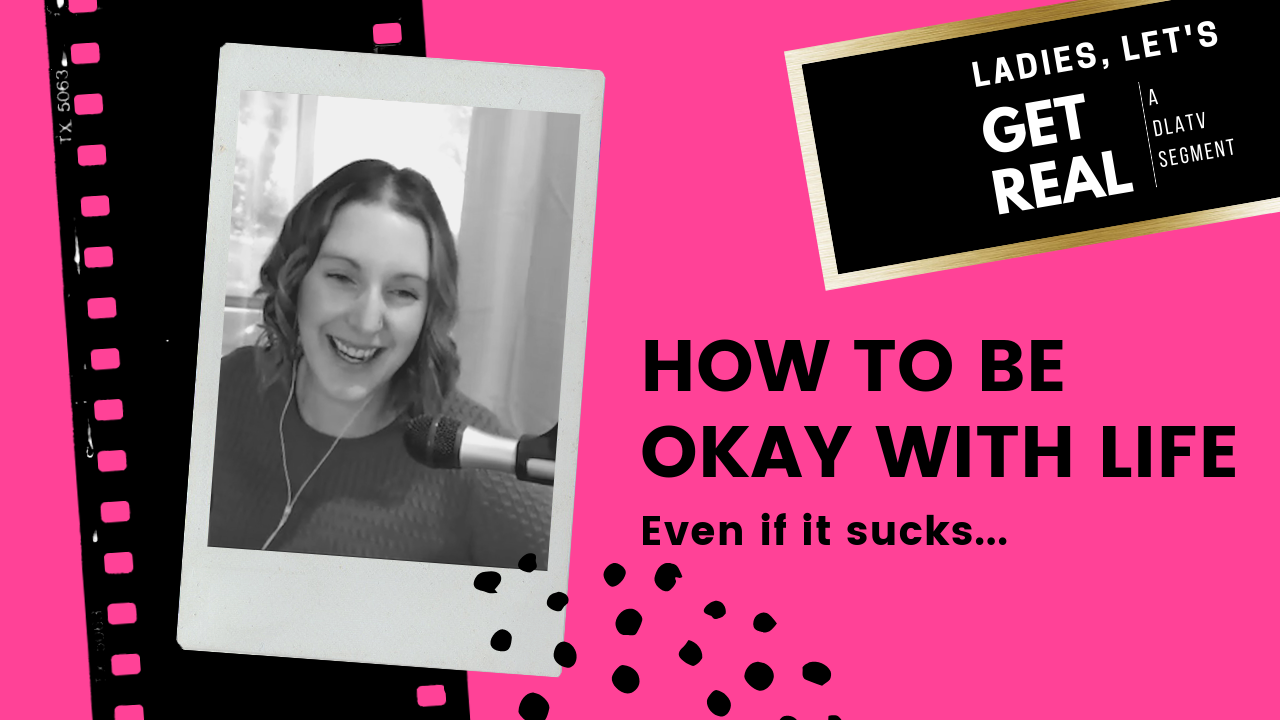 Sometimes life can be incredibly difficult. Perhaps you're in an unloving relationship, your career isn't as fulfilling as you want it to be, your health is deteriorating or you're just not feeling the positive vibes that you'd expect to when living here on Earth. So what do you do when life feels like it's falling apart? How do you get through it so there's light at the end of the tunnel?
In Ladies, Let's Get Real episode, Erin Furner and Samantha Ember talk about how to move beyond the anger and frustration that's felt when life isn't working out the way you want it to.
They cover a lot during this episode including:
• How to combat the negativity with a simple memory recall
• Why it's so important to give voice to your issue in order to find peace
• How to bring yourself back to the moment no matter how much your brain is freaking out
• How you can make the best decisions about your future so you can instantly start feeling good about your present
Watch this episode and see how you can become at peace with your life which will in turn help you move forward. And once you're done watching, head on over to: https://www.erinfurner.com/how-to-be-okay-with-life where Erin will answer follow up questions relating to this episode.
If you enjoyed this episode, simply subscribe to our channel so you can receive more inspirational tools, tips, tricks and ah-ha moments that'll help you live your dream life.
You can also become an Enlightened Luminary (E-Luminary) by signing up to receive our regular newsletter which contains spiritually inspired content and first dibs on upcoming events, courses and giveaways. All this delicious goodness can be found at https://www.erinfurner.com 
Thanks for tuning in!
FOLLOW ERIN AT:
Facebook: http://www.Facebook.com/erin.furner
Twitter: http://www.twitter.com/erinfurner
Instagram: http://www.instagram.com/erinfurner
Erin's YouTube channel: https://www.youtube.com/channel/UC8AImPMxPqg_wyl09nSCcew